According to the HSA (Health and Safety Authority), falls from height are the biggest cause of death and the second biggest cause of serious injuries in the workplace. Yet everyday contractors require regular access to rooftops to carry out essential building, repair and maintenance work.
The Work at Height Regulations apply to virtually all industrial sectors and relate to all work at height where there is a risk of a fall liable to cause injury. These regulations place a duty on employers, the self employed and any person who controls the work of others to do all that is reasonably practicable to prevent anyone from falling.
Failure to comply with health and safety law is an offence and can lead to prosecution, particularly since the introduction of the Corporate Manslaughter and Corporate Homicide Act.
MD Roof Services has a portfolio which can eliminate many of risks that are still taken every day by people working at heights. Please contact our sales team for more detailed information.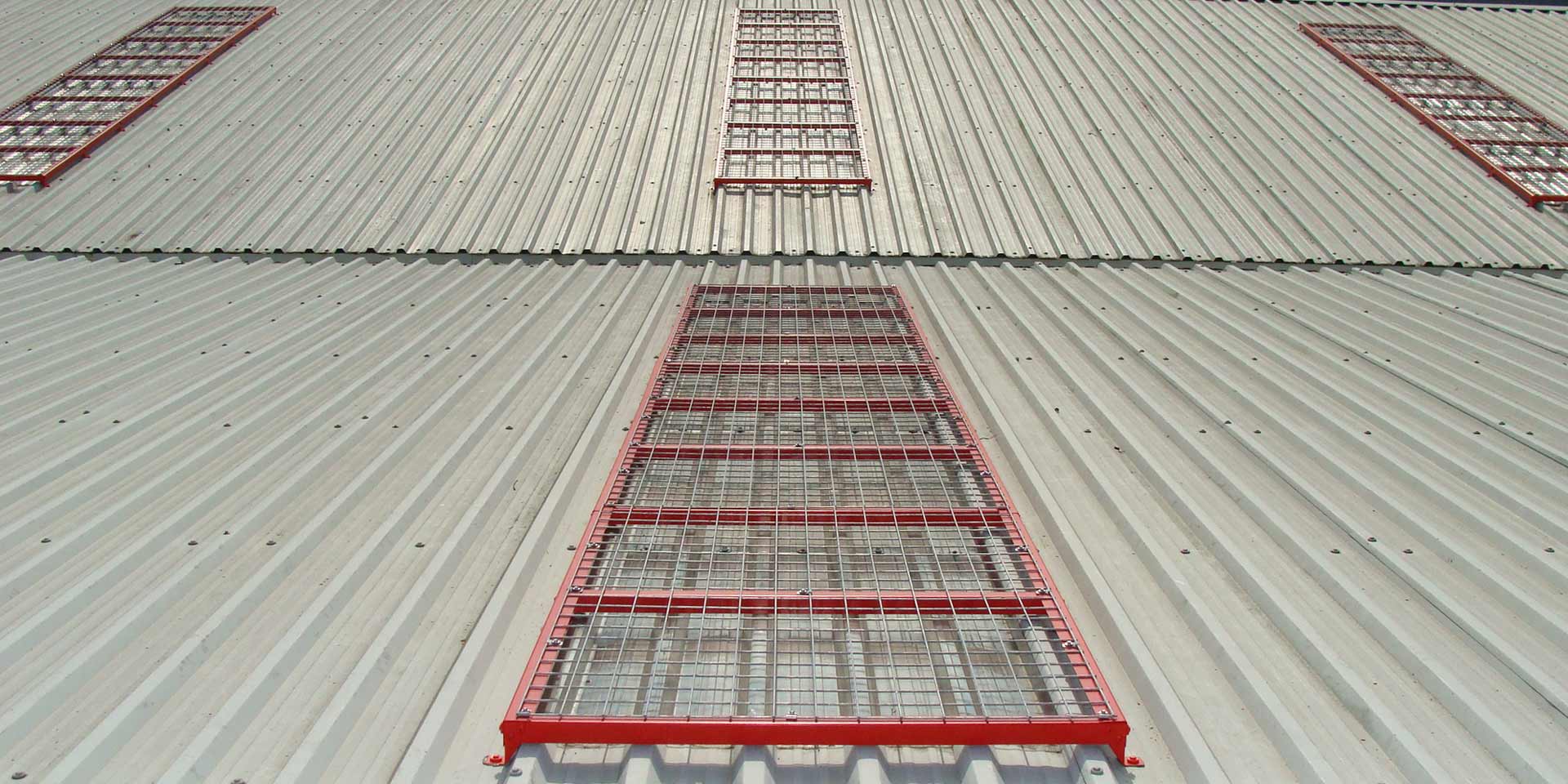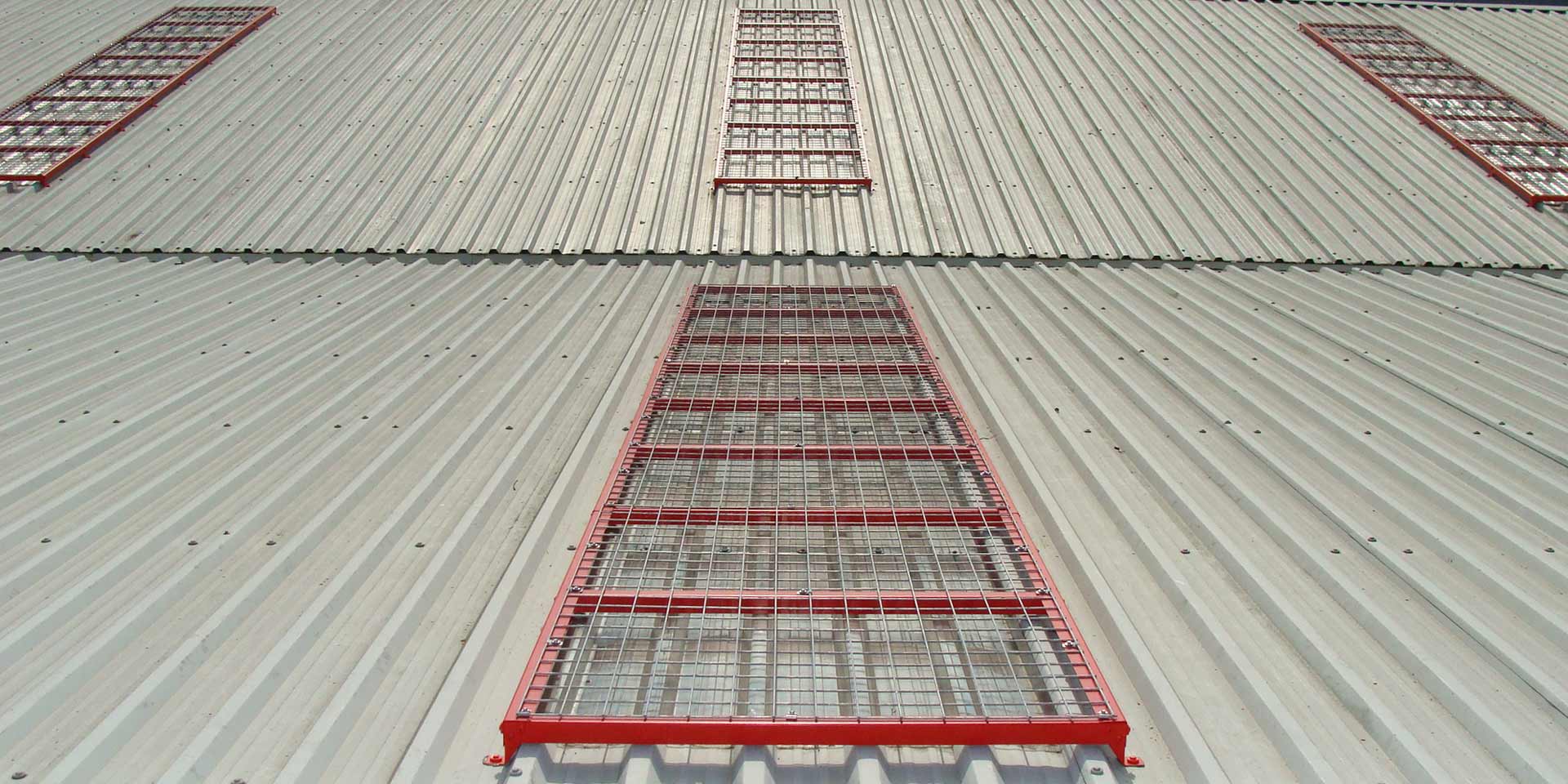 Lite-cover™ is a protected design that complies with the HSA code of practice part 4.7.1, that states that rooflights be covered by mesh or grid installation that meet minimum specified non-fragility classification when tested (ACKM]0001:2005). Our product has achieved an A rating on this standard and when fitted gives you peace of mind that your workplace is a safe environment.
Lite-cover™ is an innovative new rooflight protection system designed and marketed by MD Roof Services to cover fragile rooflights, ensuring that they are left safe.
The Lite-cover™ offers building owners:
Peace of mind that their roof is a safer place for employees
Compliance with HSA Code of Practice, Part 4.7.1., Sept 2011
A product that will prevent costly accidents
But most of all, Lite-cover™ offers a product that will SAVE LIVES.
Lite-cover™ has achieved A rating when tested to standard ACR[M]0001:2005 and has passed the 1200 Joules European test.
Lite-cover™ was recently shortlisted for the "most innovate product award 2013" at the Roofex International Roofing Exhibition.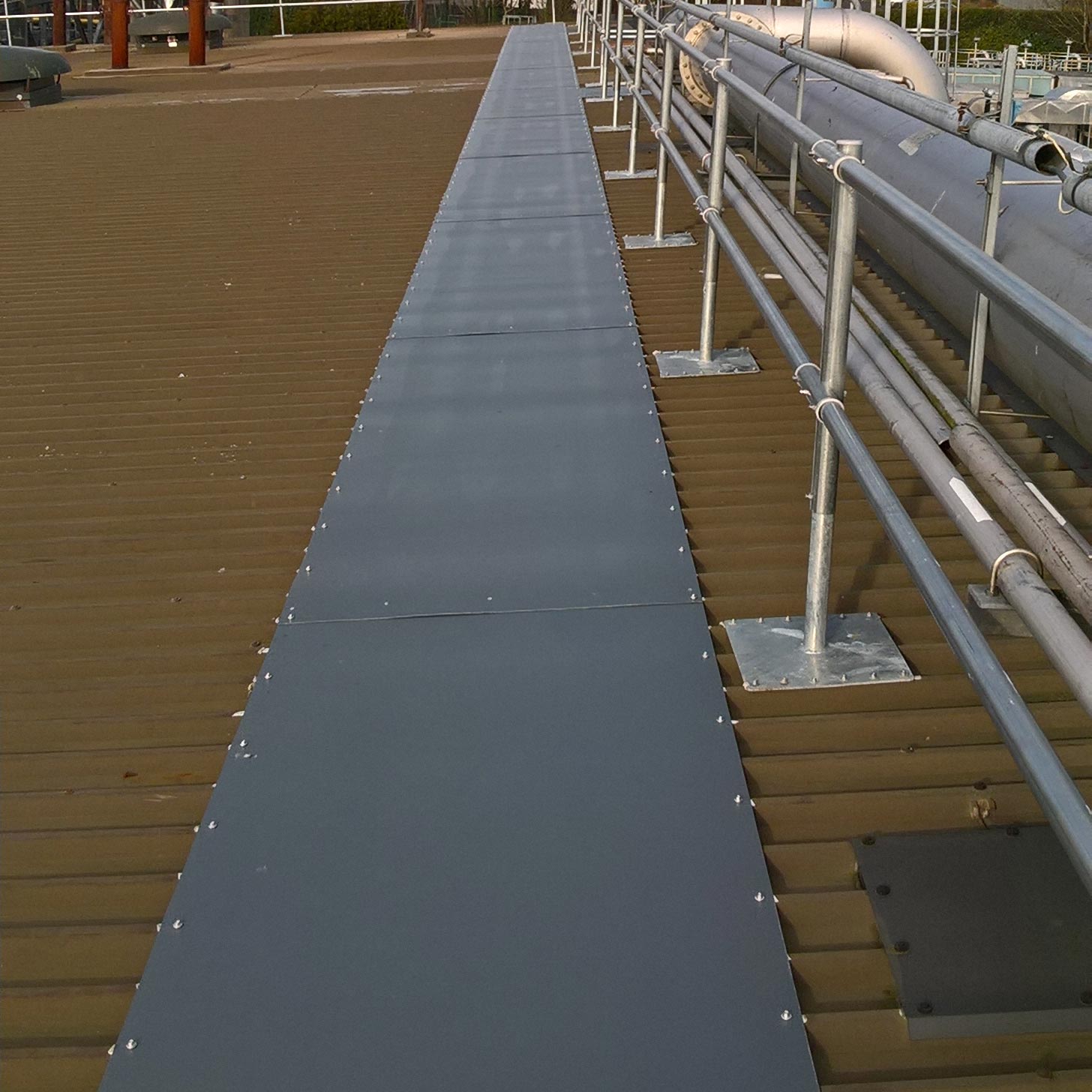 Working on roofs can be extremely dangerous, especially in wet and windy conditions.
The roof walkway system provides an anti-slip, level, walking surface for means of safe access to and across roofs. It provides a demarcation route which protects the roof membrane from unnecessary foot traffic and potential damage.
Ideal for use on flat, barrel and sloping roofs, the system's step and traverse options allow access to be created for virtually any roof configuration from 0° to 35°. The system can either be free standing or fixed to the roof covering and features an open tread design to ensure water drains away efficiently.
The modular system provides a simple approach by using standard pre-assembled 1.5m & 3m lengths and standard stair treads of 625mm long and 225mm wide. The unique rotating cam arms allow the stair units to be easily adjusted to the correct angle to ensure a regular rise and going.
The walking system is fully compliant to BS 4592 and tested to EN 516: Prefabricated Accessories for Roofing — Installations for roof access — Walkways, treads and steps.
Horizontal Life Line System's are the ideal solution to providing fall arrest protection for up to three operatives when used as a fall arrest system. When a bracket is encountered, the traveller connecting the operative to the system simply glides over the bracket without the need to detach from the fall protection system.
Our system incorporates PAS (Progressive Absorbing System), making the systems' design totally unique. The shock absorbers, intermediate brackets and support posts are designed to deploy and deform should an operative fall, thus reducing the loadings applied to the building's structure to below 10kN. The system can be installed to any steel cladding panel, beam/column structure, solid parapet walls and flat roofs via a support post. The system has been tested successfully to BS EN 795 Protection against fall from a height anchor devices – Requirements and Testing.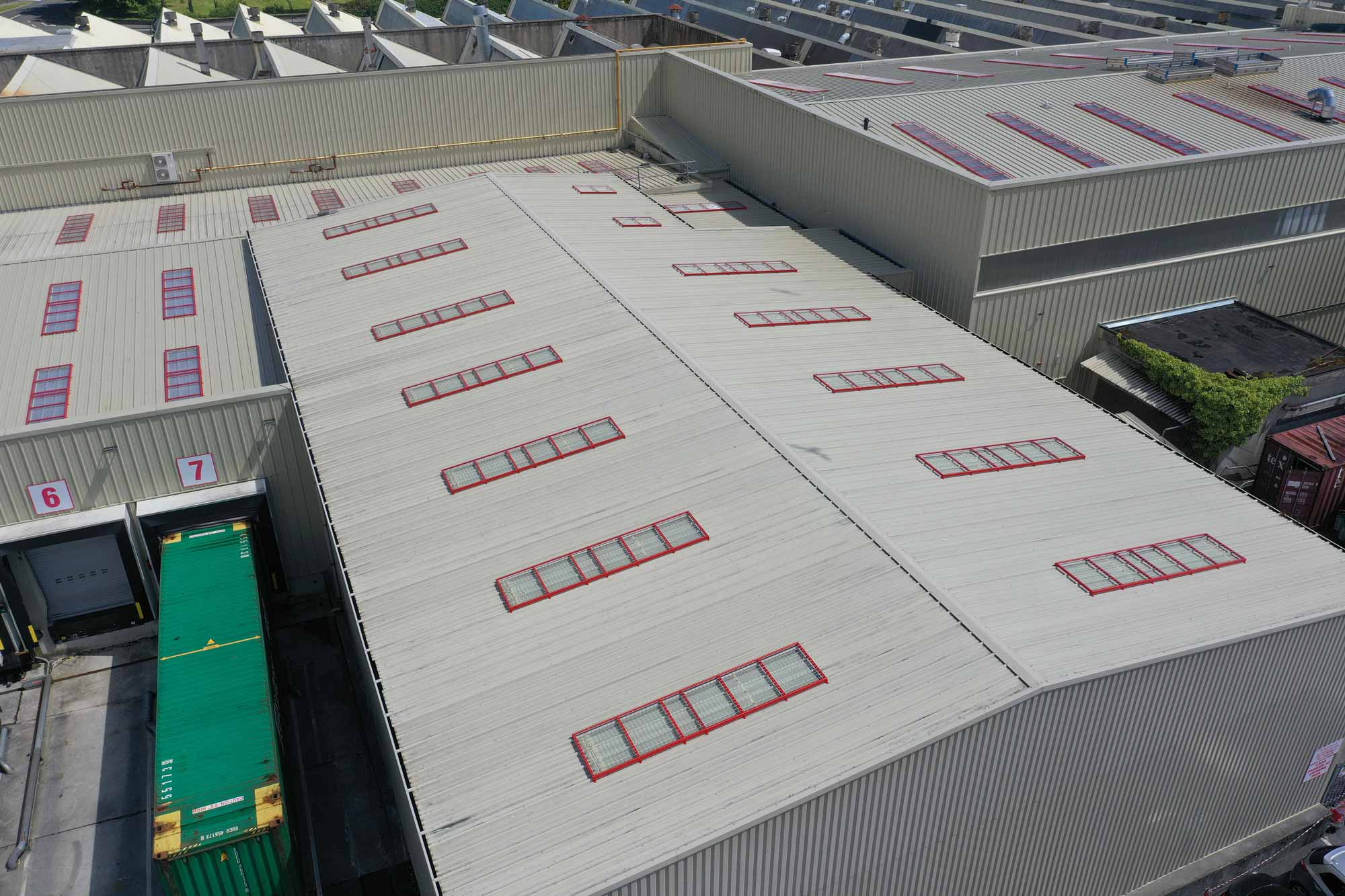 Our free Standing Guardrail, tested and compliant to EN 13374, has been designed specifically to provide permanent edge protection for areas where regular access for maintenance and inspection is required. The range has been developed to suit specific requirements and includes the standard design with vertical legs, raked and radiused systems, as well as a collapsible version for areas where a more discreet form of protection is required.
It is based on a simple cantilevered desig which provides unrivalled strength, stability and safety and overcomes the problem of having to drill and puncture the roof membrane which can lead to potential water damage and noise disturbance during installation.
The system comprises of galvanised tubing joined together using a patent method of connection and can be supplied in steel or aluminium and powder coated if required. Counterweights are made from 100% recycled PVC and are dsigned for ease of handling and speed of installation.
All base feet have fluted rubber matting bonded to the underside in order to protect the roof membrane. Additional protection may be required depending on the roof membrane. In these instances it is recommended that sacrificial pads are placed under components which come into contact with the roof membrane.
Metal profile guard rail has been developed specifically for metal profile and standing seam roofs up to 45 degrees. Pitched cladded roofs have traditionally been protected using personal fall protection systems which are lower in the hierarchy of control ranking.
The new collective roof edge protection system features a base plate with multiple fixing centres which is fixed directly to the profile sheeting via rivets or non-penetrative two part clamps.
This unique plate design allows the system to be fitted to a wide range of profile centres.
The plate also provides the support for the vertical standard leg, which can be adjusted from 0° tol I °. The horizontal rails are then simply fitted to the open saddle fittings to provide a complete collective solution. This roof edge protection system has been tested to EN13374.